We are a family firm that has been specialized in antique Delft tiles for the past 50 years.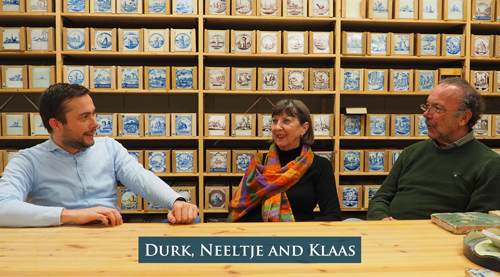 It all started in 1969 when Klaas Regts (1949) found his first Delft tiles in the garden of his family home (second photo). It were beautiful polychrome early 17th century Delft tiles with animals, including a rare elephant. The tiles got him hooked instantly. Little did he know that they would change his life for good. Together with the infinite support of his beloved wife Neeltje, their collection of antique Delft tiles became the largest private collection in the world. However, both of them realized that it was not just about collecting tiles, but mainly about being able to reuse them again for the purpose they were initially fabricated. So the focus of the couple turned more and more from collecting antique Delft tiles to getting them prepared again for tiling projects. Eventually this led to their son, Durk Regts (1987), founding the company 'Regts - Delft Tiles'. Durk was literally raised between the tiles, so it is no surprise that he decided to continue his parent's life's work. The company is currently the largest dealer of antique Delft tiles in the world.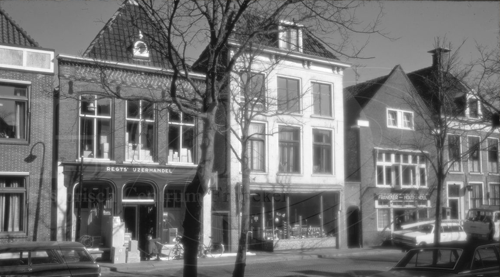 The stock of the company covers the entire production period of the original Delft tile, which started around 1570 and ended around 1900. Up till this day the tin-glazed tiles have been an inspiration for many. They were manufactured in hundreds of potteries in Holland, in diverse historical periods, and presenting ever-changing elements of figuration and design. Among our clients are collectors, but also home owners, designers and architects who want to bring back the authentic look and feel of antique tiles in their house, restaurant, office, studio or in fact any living or working environment you can think of.
If you have any questions, or if you did not find what you were looking for, please do not hesitate to contact us. We have access to ten thousands of original antique tiles, so if it's there, we will find it.
Visit our contact page by clicking here.
Visit us!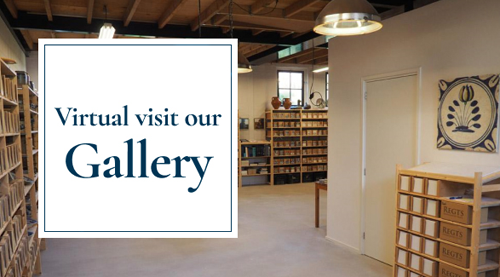 Of course you can always visit us, but only by appointment. We are located in Friesland, the most northern province of the Netherlands and one of the most important locations where Delft tiles were (and still are) made.
To make an appointment, please contact us directly by e-mail or use our contact page. We will get back to you within 24 hours. We are on a 1 hour and 15 minute drive from Amsterdam and on a 1 hour and 30 minute drive from Amsterdam Airpoirt Schiphol (AMS).
See you soon!